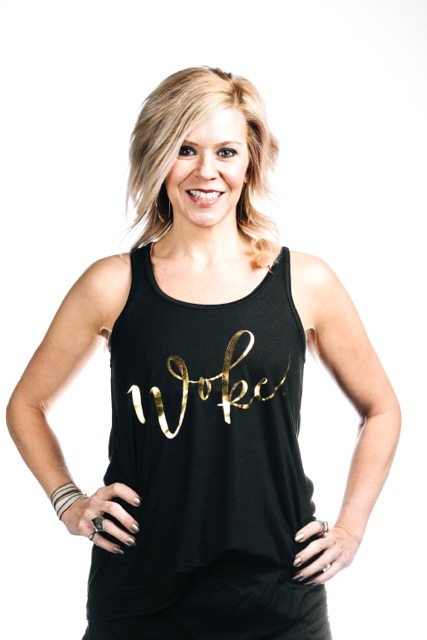 Woke
Comes in the following sizes:
Sovereign (small) fits sizes 2-4
Magician (medium) fits sizes 6-10
Lover (large) fits sizes 10-14
Xtra Lover (xlarge) fits sizes 14-18
This racerback tee will definitely strike a conversation! Comfortable and flows ala an A-line.
You are aware. You are awake. You are present. You are intentional. You are purposeful. You are WOMAN! That is your gold!
Model Keri Knutson, of Rockford Illinois, is a yoga teacher who MODELS "woke".

Features: Relaxed, draped fit. Racerback Tee. Gold Foil
Comes in the following sizes:
Sovereign (small) fits sizes 2-4
Magician (medium) fits sizes 6-10
Lover (large) fits sizes 10-14
Xtra Lover (xlarge) fits sizes 14-18